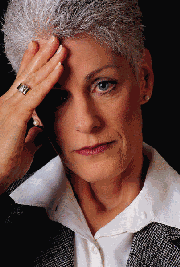 If you have a home you want to rent—and you're planning to sell it at some point in the future—Solutions 3D LLC probably has the solution to your needs. In brief, you can lease your single-family home, townhouse, or condominium:
With no vacancies. No more searching for tenants. No more making your mortgage payment while the property sits empty.
With no maintenance, upkeep, or repair costs or hassles. We'll handle all repairs and maintenance at no cost to you.
In as-is condition. Don't worry about repainting, installing new carpets, or replacing the appliances. If it needs it, we'll do it.
We'll also agree on a purchase price for your property and a time frame during which we may purchase it. The time frame will meet your needs—two years, five years, 10 years. Whatever works best for you.
If your home is listed with a real estate agent, or if you're an agent representing a landlord or a seller, the process can be structured to provide the listing agent with the entire commission, with a substantial portion paid soon after we sign the agreement (not when the house is sold years later).
If your home is not listed with an agent, you can save the real estate commission. On a $500,000 property, our solution could save you $30,000 just in commissions.
How does it work? The basics are simple:
You rent your property to Solutions 3D LLC.
You give Solutions 3D LLC the right to buy your property for a set price.
Solutions 3D LLC places a tenant/buyer in your property.
The tenant/buyer receives the right to buy your property at or above your agreed price.
The solution works because we bundle your property lease with a right to buy your property. The two work together to produce high-quality tenants who have a good reason—the desire to buy your property—to pay their rent on time, to take care of your property, and to buy your property. To make the arrangement even better for you, Solutions 3D LLC is your second level of protection. If a tenant buyer moves out, we will continue paying your rent without interruption. If repairs are needed and the tenant/buyer is unwilling or unable to make them, we will. And if the tenant/buyer decides not to buy your property, Solutions 3D LLC retains the right to buy it at the full price we agreed to.
Presented below is a comparison of the Solutions 3D option versus the traditional "Do It Yourself" approach. We've taken a fairly representative example: A house that you'd put on the market for $540,000, that you're renting out for $1,900 a month, and that you'd like to sell in three years. Factoring in vacancies and maintenance (which Solutions 3D takes off your hands), eliminating the real estate commission upon sale (since we'd be buying it from you directly, there'd be no commission), and even allowing for option credits, you'd receive $66,699 more using Solutions 3D.
The Solutions 3D Lease/Options Worksheet
Developed by Solutions 3D LLC: 866/466-3934, Info@Solutions3DHome.com. Contact us for a great offer.
Rental Income and Expenses
Do-It-Yourself
Solutions 3D
Gross Monthly Rent
$1,900
$1,900
$1,805
Gross Annual Rent
$22,800
$21,660
Annual Vacancy Factor
16%
($3,648)
$0
Annual Maintenance/Repairs
10%
($2,280)
$0
Net Monthly Income
$1,406
$1,805
Net Annual Income
$16,872
$21,660
Monthly Option Credit
$0
($451)
Years Until Sale of Property
3
Sales Income and Expenses
Do-It-Yourself
Solutions 3D
Property Asking Price
$540,000
$540,000
$540,000
Anticipated Discount
5%
($27,000)
Real Estate Commission
6%
($30,780)
Anticipated Fix-Up Costs
2%
($10,800)
Option Credits
$0
($16,245)
Net Sales Income
$471,420
$523,755
Summary
Do-It-Yourself
Solutions 3D
Advantage:
Solutions 3D
Net Lease Income
$50,616
$64,980
$14,364
Net Sales Income
$471,420
$523,755
$52,335
Total Income
$522,036
$588,735
$66,699
With Solutions 3D, you'll receive an additional $66,699.
Call now: 866-HOME-WE-GO (866/466-3934)
Info@Solutions3DHome.com
Developed by Solutions 3D LLC: 866/466-3934, Info@Solutions3DHome.com. Contact us for a great offer.
<![if supportMisalignedColumns]> <![endif]>
Click here to download your own interactive Excel lease option calculator
Call 703-239-4212
24 hours a day
Privacy Notice: All information you provide will be kept strictly confidential and will not be shared or provided to anyone outside Solutions 3D. We ask for the information below so we can provide you the best (the quickest and largest) offer possible.