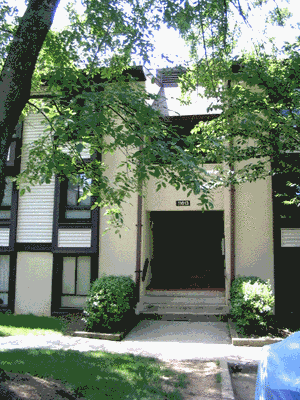 View of front of 11613 Stoneview Square
11613 Stoneview Square, #2B
Reston, Virginia
This is a great 2 bedroom, 2 full bath condo. It has new paint and new carpet in the bedrooms. Tiled floors. Modern kitchen, and washer and dryer in unit. Reserved resident-only parking.
Sliding glass door opens to patio and manicured yard. Convenient to Toll Road, Reston Parkway, Fairfax County Parkway, and planned Reston Metro subway stops. Walk to the local public elementary, middle, and high schools! Top-quality Fairfax County schools! Also, walk to nearby swimming pools, tennis courts, and hiking trails. For a map, click
here
.
Included in your lease are all exterior maintenance; water and sewage; heat; hot water; heating and air-conditioning system maintenance; leaking faucet, tub, shower and toilet repairs; community building use and maintenance; reserved parking; trash/recycling and snow removal; landscaping maintenance and improvement; in-unit pest control; and professional security.
BUY NOW:
$239,888
$11,571-$29,005 below online comps
FLASH: ZILLOW COMP $251,459 ON SEPTEMBER 7; UP $1,144 IN ONE WEEK!
If you've got good, fair, or even marginal credit, you can buy this property outright. There are a couple of online services that value property, and according to them our price of $239,888 is
$11,571 to $29,000 below market
. Zillow calculates the value to be
$250,666
$251,459. See below for a recent screen capture. Or click
here
to go to Zillow and check it for yourself. RealEstateABC calculates the value to be $268,000. Frankly, that's probably more than it's worth. See below for a recent screen capture or click
here
to get RealEstateABC's estimate. Still, both Zillow and RealEstateABC suggest that $238,995 is a great deal on this condo.
RENT-TO-OWN:
[WITH COMPS UP AND OTHER OWNER INTERESTS, THEY'VE DECIDED TO SELL. THESE RENT-TO-OWN OFFERS WILL BE WITHDRAWN IN MID-SEPTEMBER.]
Move-In Investment: $7,995
To move in, you only need 3% down. This covers your first month's payment, security fee, pet depost (if you have pets), processing fees, and account establishment. Most of your investment goes toward your purchase price: We'll credit over $6,000 to the purchase price of your new home.
Choose the plan that works best for you:
Rent: $1,595
Option Credit: $400
With this plan, your monthly payment will be $1,595. Each month, you'll be saving $400 a month toward the purchase price of your new home.
Rent: $1,495
Option Credit: $200
With this plan, your monthly payment will be $1,495. Each month, you'll be saving $200 a month toward the purchase price of your new home.
New
Rent: $1,595
Free Gas Your Car
With this plan, your monthly payment will be $1,595. But you won't have to worry about filling up your tank for a year! Using the data available at
www.fueleconomy.gov
on a car of your choice (must be registered to you) and fuel costs, we'll send you a check every month. Regardless of pipeline corrosion in Alaska or turmoil in the Middle East, you'll be able to fill up! There's no rent credit with this plan, but you won't have to worry about gas prices.
(Some conditions apply.)
The purchase price of your new home includes a free homeowner's warranty! We'll set the final price when you sign the lease-option. (It will be slightly higher than the for sale price above, but still below the lowest online comps!) It's a 12 month lease option. At the end of your lease, you'll have the option of buying (it's really just a refinance, in many cases)...or just walking away, if you wish. The choice is yours.


View of rear of 11613 Stoneview Square



View of patio



Kitchen



Living room



View from rear of 11613 Stoneview Square



Kitchen, dining room, and patio



Hallway looking toward bedrooms



Dining room with ceiling fan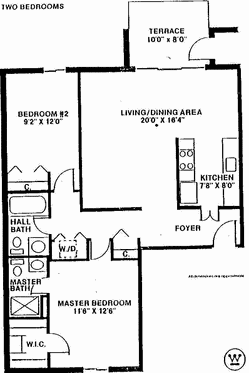 | | |
| --- | --- |
| | Real Estate ABC comp: $268,000 |
| NEW ZILLOW COMP: $251,459! |   |
More About Your New Home
Established in 1974 as one of Virginia's very first condominiums, Shadowland is located in the heart of South Reston, close to it all: Washington, DC, excellent schools, pools, tennis, Reston community facilities, bus lines, rail/air connections and – a big plus - convenient to the future Wiehle Metro station.
Shadowood's 450 garden condos are sited along a beautiful wooded path on 23 lushly landscaped acres, that would be hard to match anywhere. Property values have been on a several-year up trend, but we are competitively affordable if you are looking for a good place to live in a prime location.
Shadowood is a financially sound, debt-free, self-managed condominium community of 450 two- and three-bedroom units. Each unit contains two full baths, in-unit washer and dryer and a balcony or patio. Shadowood Condominium offers one of the best real-estate values in Fairfax County.
The 23-acre Shadowood property is located in a park-like setting in Reston, Virginia, one of the United States' best-known and most successful planned communities. The beautifully landscaped property contains a wide variety of flowering trees and shrubs, evergreens, flower beds, grassy common areas, woodlands and is maintained to exceptionally high standards. The Reston path system is accessible throughout the property, allowing easy access to many of Reston's amenities including nearby pools, lighted tennis courts and a nature center.
Shadowood is within walking distance of Terraset Elementary, Langston Hughes Middle, and South Lakes High Schools, all part of the award-winning Fairfax County school system that is continually ranked among the nation's best. We are also next to Children's World, a day-care center available for half-day, full-day, and after-school care.