Mobile Test Page


From
Hashemian.com
All elements are customizable, including a message to display once the time has passed.
From
ricochetting.com
. Not as intuitive as the first one. Don't worry about the slight differences in the countdown. That's because ricochetting allows the timer to be set to minutes and seconds.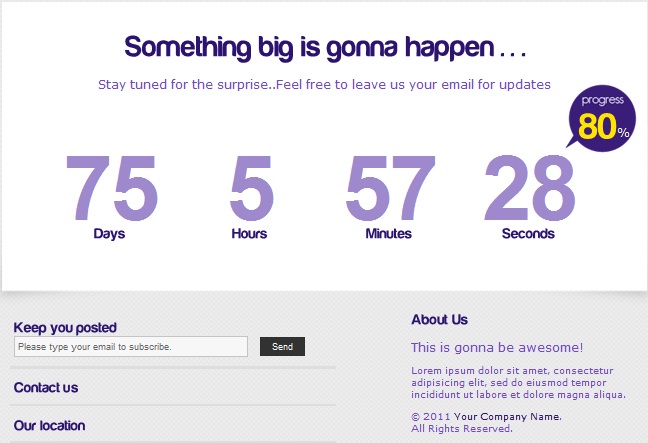 The three above are static samples from a single
website
. Some of the clocks on these sites cost money . . . but not very much. The last one comes pre-built with a form.