Meet the professionals who are part of AD/HD Resource Group of Northern Virginia.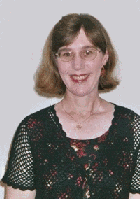 Catherine Adams
C. Adams Consulting Services L.L.C.
Phone:(703) 738-9984
Contact:
adamsadhdconsult@verizon.net
Consulting with parents, educators, organizations and entities seeking resources, information and guidance related to issues associated with AD/HD. Services include: parent information about IEP and "Section 504" eligibility requirements and procedures; independent case management; organizational and behavioral techniques often found effective for students with executive function deficits and AD/HD. Referral and resource information available upon request. Workshops and trainings on the impacts of AD/HD are also available.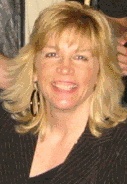 Nancy Katz, LLC
Working together with AD/HD, traditional and alternative-school students to discover individual learning styles as well as determine and organize priorities and set short and long-term goals for school, home and leisure time.
.
Robyn Honiberg, M.Ed
Advocacy and Education Consultant
Phone: (703) 295-0844
Email: robyn.honiberg@cox.net
Website:
www.specialeducationadvocate.com
Extensive knowledge of special education laws and eligibility process leading to successful development and implementation of highly effective, innovative IEPs/504 plans. Outstanding track record securing services and accommodations in both public and private school for children with ADHD. Effective liaison between parents and school personnel. Conduct site visits and classroom observations leading to recommendations for initial and/or updated IEPs of 504 plans. Almost 10 years experience at Children's Hospital as an Educational Advocate.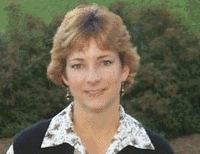 Lynn Marcinek
AD/HD Coach
Phone: (703) 803-6594
Contact:
lmarcinek@cox.net
Coaching for adults and teens to support the process of getting evaluated for AD/HD, learning differences and related conditions. Research and resources are sorted out while momentum is created for individual goals. The gifts of AD/HD are embraced and the challenges managed in a partnership using education, observation, and customized proven strategies.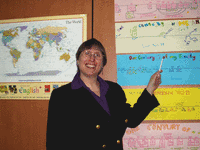 Anne S. Roberts, MA
www.BrainRelief.org
Anne S. Roberts, a retired middle and high school teacher, works with underachieving AD/HD and gifted teens to improve academics and relieve stress and conflict. She works one-on-one or in small groups to identify and work with each student's strengths and weaknesses. Students work on strategies for
Motivation

Avoiding perfectionism and procrastination

Executive Function: Goal setting, planning, organizing, prioritizing, and time management

Study skills and using a planner

Self-advocacy, life and social skills

Initiative, creativity, and innovation

Writing, speaking and listening skills

Effective learning while building self-confidence and self-esteem